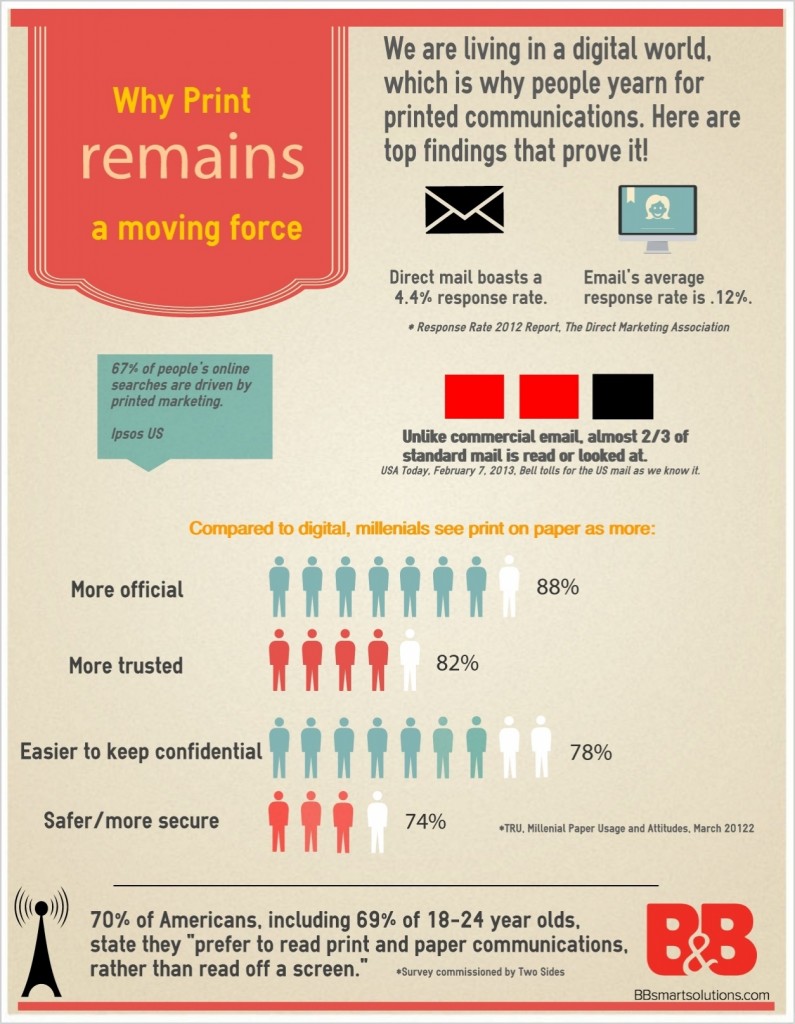 Love 'em or hate 'em, infographics seem to be everywhere today.  How do you feel about them?  We googled "Print Infographics" and no fewer than 20 images popped right up in the search engine.  
On the one hand, they seem to be serving a purpose for today's fast paced environment and the need to be able to digest information quickly and easily.  On the other hand, they might just be a passing fancy and should be viewed as such.
Wherever you land in the argument, the most important tenets of marketing and messaging will always remain.  Content is king.  If you produce information that your constituents find valuable, YOU will be seen as valuable.  So, if you have something important to tell your customers and you want to do it visually, have at it!
According to Ross Crooks, a contributor to Forbes.com, "Sound research, interesting information, insightful analysis, timeliness, humor, and emotion—these are the materials that make for great content. The format is far less relevant."
Bottom line – if you have something cool to say, say it.  If an infographic can help you with that, go for it!  Has anyone out there created their own infographic they'd like to share?  How about "Happy" videos?  🙂